Welcome to Our Digital Music Festival Resort for 
RAVERS ONLY!
We're proud to present the uniquely immersive PLURTH Music Festival Resort Experience. Right now it's digital-only but with your support, we dream of building these properties all over the world.
Inspired by the global evolution of music festivals and social media interaction, our spaces offer a blend of auditory luxury and a sense of communal engagement. As the only digital music festival resort featuring an expansive virtual views and interactive areas, each guest creates their own private oasis with our rich soundscapes and visually stunning virtual rooms.
Transforming
RAVERS

into
Sustainability

Lifestyle Superstars

!
Explore our mission and community in the video below: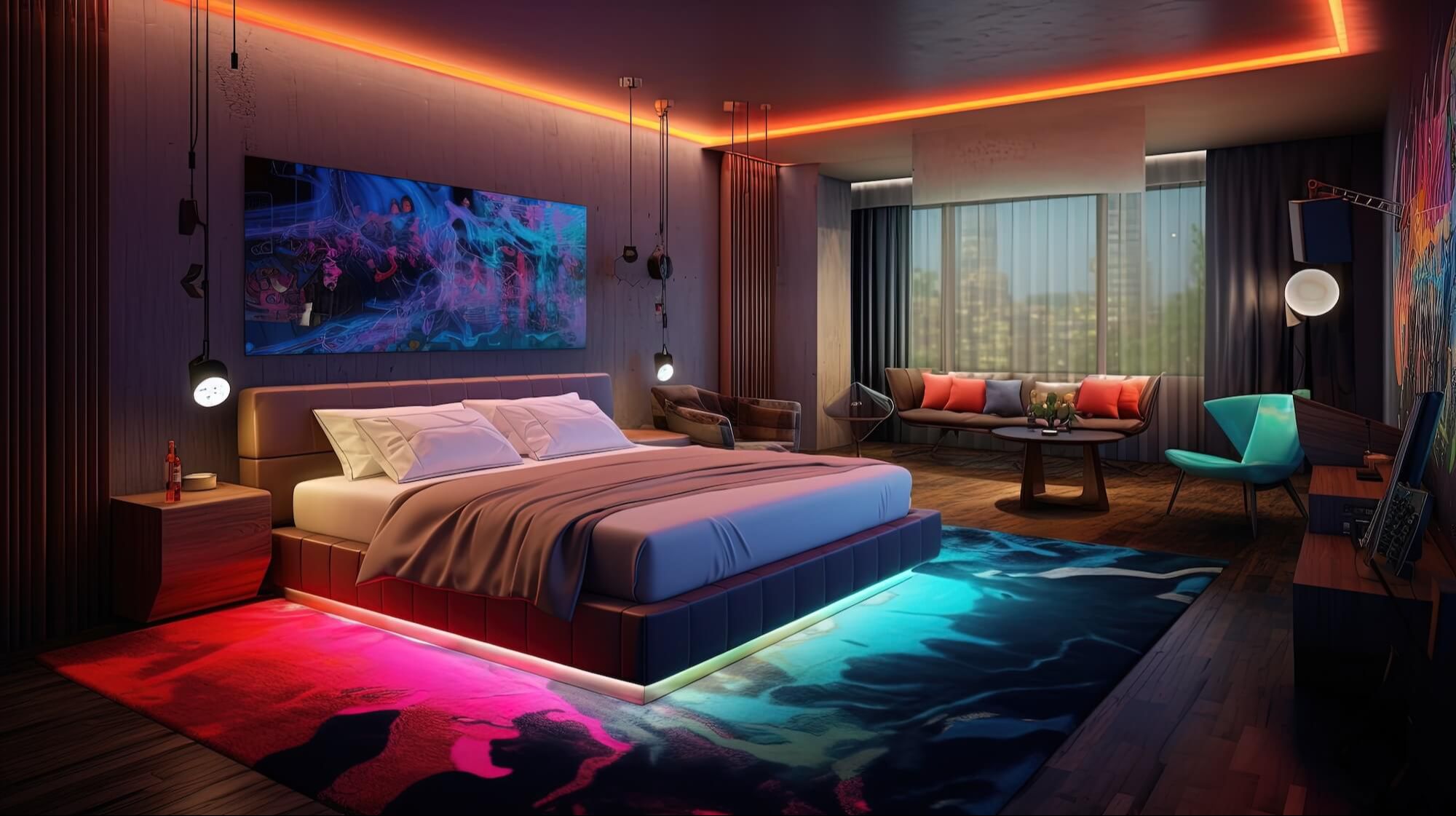 IN THE HEART OF THE SCI-FI FANTASY REALM OF PLURTH
NEWLY RENOVATED VIRTUAL ACCOMMODATIONS
Experience the vibrant digital festival scene in our refreshed virtual rooms, where unique design and mesmerizing digital landscapes are the backdrop to your immersive journey.
Learn More
PLUR +

E

ART

H

= 
PLURTH
Our community unites ravers who thrive on healthy lifestyles with sustainability advocates who love to party. We believe the best way to embody PLUR (an acronym that means Peace, Love, Unity, and Respect) is to make daily commitments towards creating a better world - both at raves and beyond the festival walls! We added two more principles to upgrade into PLURTH:
The
6 Principles

of Our Community:
PEACE
We believe that art and music are the universal language of a planet of PEACE.
LOVE
The infinite LOVE of nature inspires us to help expand consciousness for the enjoyment of all.
UNITY
We live to create experiences of UNITY that bring people together with waves of positive emotion.
RESPECT
We RESPECT all life forms by focusing our collective energy towards more sustainable resources.
TRUTH
We follow the guiding light of TRUTH, leading us towards a more benevolent world.
HARMONY
HARMONY is the key that unlocks the portal, connecting us to our ideal paradise today.
RAVE RESORT

MEMBER

EXPERIENCE
Immerse yourself in the vibrant rhythm of our eco-raver community, a pulsating hub of artists, fans, and dreamers. We are here to ignite creativity, foster connections, and facilitate the journey to time, location, and financial freedom. Our member experience is designed to build authentic and meaningful relationships themed around music, wellness, sustainability, and the celebration of life. PLURTH's programming balances global connectivity with a strong sense of local community, offering regular activations in our digital space.
EMBRACE CREATIVE FREEDOM
Discover how to unlock more time for your passions. Our workshops and resources will guide you on managing your schedule effectively, so you can dive into the creative pursuits you love.
YOUR PERSONAL SANCTUARY
Experience the welcoming atmosphere of our community, a judgement-free environment where artists and fans collaborate, inspire, and create. Find your creative home with us.
ECONOMIC EMPOWERMENT
Set out on your journey towards financial freedom. Learn crucial skills from our webinars and virtual classes, and explore the tools you need to build your automated financial future.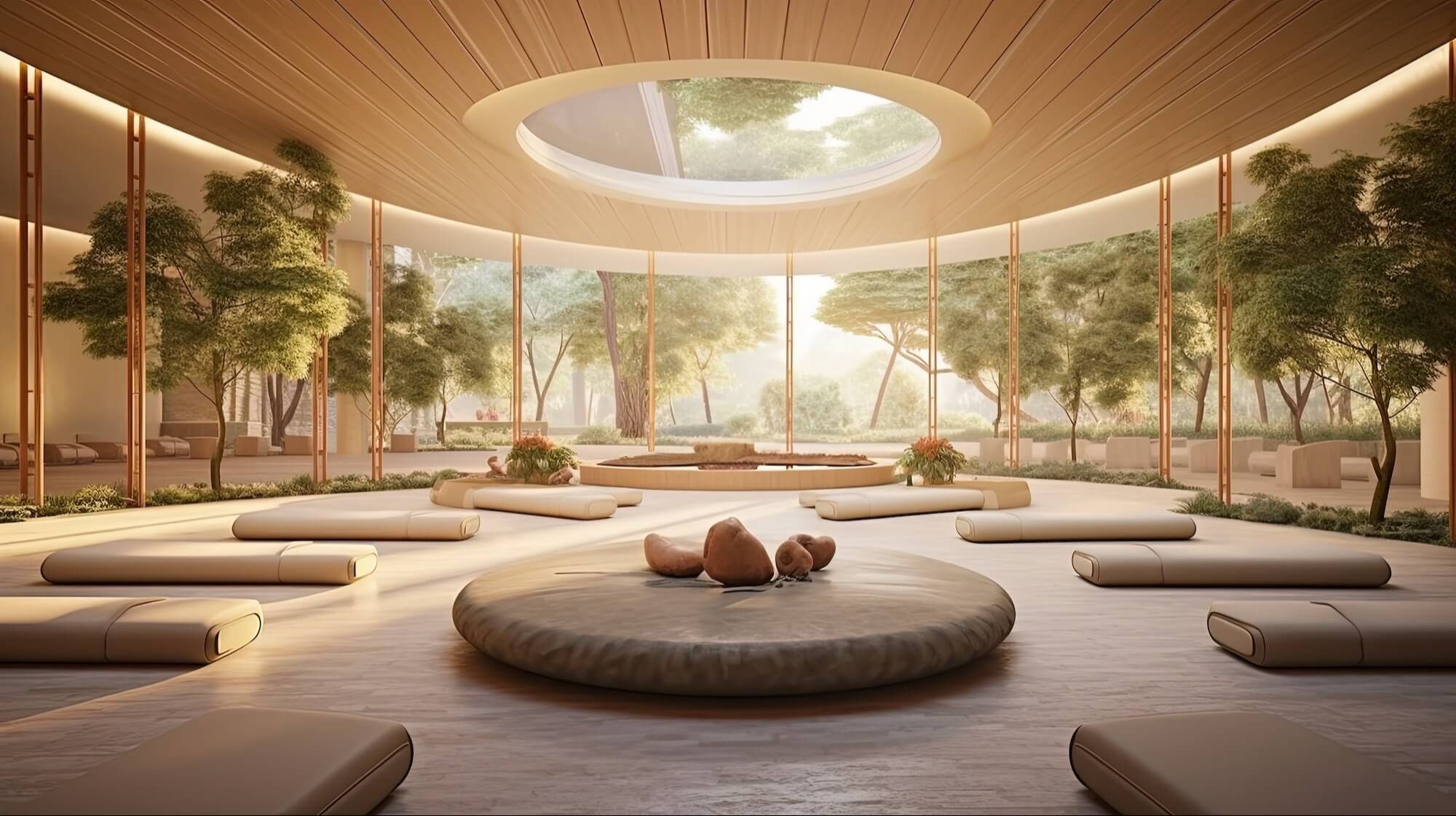 VIRTUAL WELLNESS RETREATS
Immerse yourself in our virtual wellness experiences. From mindfulness sessions to digital yoga retreats, restore balance and tranquility to your life.
LIVE MUSIC MASTERCLASSES
Learn from the masters of the craft. Join live sessions with our resident DJs and music producers, perfect your skills, and discover new techniques in these interactive classes.
SUSTAINABILITY WORKSHOPS
Engage in our sustainability workshops. Learn more about our planet, sustainable lifestyles, and how we can make a difference through our everyday actions.
WHO ARE

PLURTHLINGS?
Meet the creative powerhouses behind PLURTH - Kahu and Monsoon. Fueled by a shared passion for the vibrant world of dance music and a fervent desire to inspire positive change, they've made it their mission to revolutionize the industry. Through captivating performances, transformative music, and trailblazing sustainability initiatives, they're not just bringing the fun back to dance music - they're shaping its future.
Ready to learn more about the visionaries spearheading the PLURTH movement?
Discover Our Journey
Ready to Level-Up Your 

Creative Journey?

  
Our resort isn't just a haven for relaxation and entertainment. It's also a hub where artists and businesses can learn, grow, and level-up with us. Now, explore our popular coaching and consulting experiences crafted specifically for you.
Browse Coaching Upgrades
Producer Sanctum
Immerse yourself in a customized coaching program designed to elevate your music creation and promotion skills. With one-on-one video sessions and lifetime access to our archives, you'll learn from the seasoned duo, Monsoon and Kahu, to craft your unique sound.
LIMITED AVAILABILITY
BOOK NOW
Creative Academy
Empower your creative career with the skills and tools necessary for success. Learn from our proven methods and establish your own fanbase subscription model, turning your artistic passions into a profitable venture.
LIMITED AVAILABILITY
BOOK NOW
Expert Oasis
Gain personalized insights from industry professionals, Monsoon and Kahu, in Mastermind video consulting calls. We'll not only answer your questions but also help streamline your online marketing strategy for business acceleration.
LIMITED AVAILABILITY
BOOK NOW
What to expect

 at

PLURTH?

PLURTH is more than just a virtual resort - it's a thriving, vibrant community designed to bring together ravers who care about sustainability and leading a healthy lifestyle. Here, you can live your best life, backed by a community that shares your passions and values. Why wait? Start living the rave dream sustainably today with PLURTH!
Immersive Music
Experience a musical journey like no other, with original tracks and livestreams from Plurthlings.
Global Community
Connect with ravers from around the world, in our Discord channel and Team Lounge.
Sustainability Focus
Join a community that cares about the environment as much as you do, with sustainability-focused initiatives and content.
Your Membership 
is an

Unlimited Pass to

Adventure
By becoming a SUPERFAN STUDIO member, you gain an all-access pass to our myriad of adventure portals. It's an exciting journey through rave music, sustainable action, and fun-filled online and offline events centered around PLURTHLINGS concerts and livestreams. As our community grows, we'll continue adding engaging lifestyle courses, ensuring there's always something new for you.
What are people saying about PLURTH?
Don't just take our word for it. See what our raving fans have to say about their experience at PLURTH:
Kitty Kakez
5 Star Review - ⭐️⭐️⭐️⭐️⭐️
"I think it's absolutely awesome that we can combine something we love while saving the planet one step at a time! It's tragic what us humans have done to our own home and animals! But, we can slowly dance our way to a cleaner world! Win win!!!"
Daniel J.
5 Star Review - ⭐️⭐️⭐️⭐️⭐️
"Awesome Vibez, great mentors, and very inspirational people! 😊"
Selena B.
5 Star Review - ⭐️⭐️⭐️⭐️⭐️
"Been vibing like crazy hard to their jams all week, and my love for them is only growing with time. 💕✨ Just waiting for my chance to see them in Oklahoma or somewhere close. Fingers crossed! Much PLUR to all! 💜✌🏽🦄💛"
Chris C.
5 Star Review - ⭐️⭐️⭐️⭐️⭐️
"These are two of the most kind and fun-spirited human beings I know, I'm blessed to call them friends and I can't wait to see how they change the Electronic world for the better! One Love, One PLURTH!"
Amber Nicole R.
5 Star Review - ⭐️⭐️⭐️⭐️⭐️
"The music. The vision. The message it sends to the world. All things I love. Keep doing what your doing. Spread PLURTH everywhere you go."
Ready to join a digital

RAVER

 haven that harmonizes your love for music with planet-friendly 

vibes?

 
PLURTH's Team Lounge is all about connecting you with like-minded music lovers from around the globe. For only $1.11/month, you can become part of our journey and contribute to the beat. No matter where you are, PLURTH brings the rave to you.
Sign up today and start grooving with us.
Become a PLURTH Member Now!
✌🏽💜
FROM OUR
RAVE FAM
TO YOURS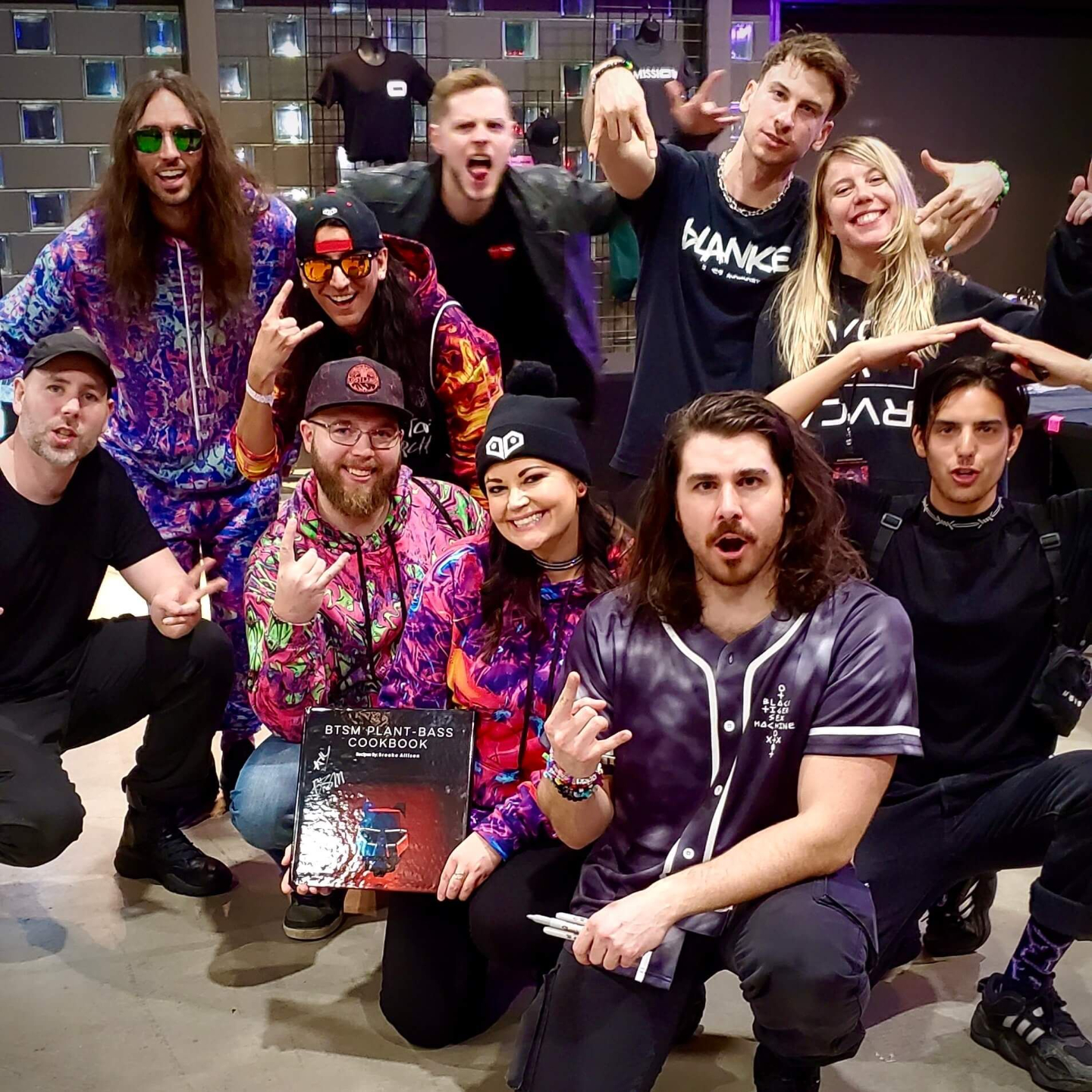 DON'T MISS A BEAT!
Get the RAVERS' PULSE NEWSLETTER delivered to your inbox for fresh moves, motivation, and news from PLURTH and Plurthlings.
We won't send spam. Unsubscribe at any time.
Experience the
Future of Live Shows

at the

PLURTH Vortex Arena Dome!

Experience an immersive concert like never before in our flagship PLURTH Dome, set to be the world's largest Monolithic Dome. Step into a fully interactive 360-degree visualizer megastructure, where the walls and floors transform into a mesmerizing blend of light, color, and sound.

Learn More
Personalize Your Digital
Experience
Take a moment to explore all the immersive experiences and unrivaled amenities that await you within our digital domain. Begin planning and reserving activities now to make the most of your time in our digital resort!
Learn More
YOUR VIRTUAL
CONCIERGE
Exceptional Service, At Your Fingertips
At PLURTH, our commitment to delivering a seamless, top-notch experience is second to none. Whether you need technical support or have a burning inquiry at any hour, our dedicated team is always ready to assist. Click the "Support" button and let us cater to your needs - because at PLURTH, we believe in turning challenges into solutions.
BIO-DIVERSITY MATTERS: 
P.A.W. (
Protecting All Wildlife
)
Championing Harmony with Nature
We're not just a digital community for humans - we welcome and respect all forms of life at PLURTH. From advocating for environmental sustainability to promoting awareness about biodiversity, we believe in co-existing with nature in the digital space. As part of our community, you too become a guardian of Earth's diverse flora and fauna. And yes, your pets are most welcome here!
Shaping a
Sustainable Future

with

Music

and

Innovation

At PLURTH, we harmonize beats with sustainability, pioneering solutions that tackle climate change while enhancing our raver community's experience. Discover how we integrate cutting-edge technology like Vertical Gardens and Monolithic Domes into our digital resort, creating an echo of a greener, more abundant future.

Learn More
What is a digital resort?
Is PLURTH a real community?
How can I get the most out of my stay at PLURTH?
Ready to Begin Your
Unforgettable Journey

at

PLURTH?

Your adventure into the world of music, creativity, sustainability, and unforgettable experiences is just one click away! Join PLURTH and become a part of a community that doesn't just listen to the beat, but lives it. Dive deep into our music and lifestyle courses, connect with fellow ravers, and make a difference to the planet while having the time of your life.

As a PLURTH member, you will get exclusive access to our concerts and events, coaching programs, and a chance to interact with our founders and resident artists. Step into a world where the party never ends, and every beat is a step towards a greener future. Let's create a symphony of change, one rave at a time.

So why wait? Click the button below and become a part of PLURTH today! This isn't just another subscription - it's your ticket to a whole new way of living. Start your journey now.

Become a PLURTH Member Now!